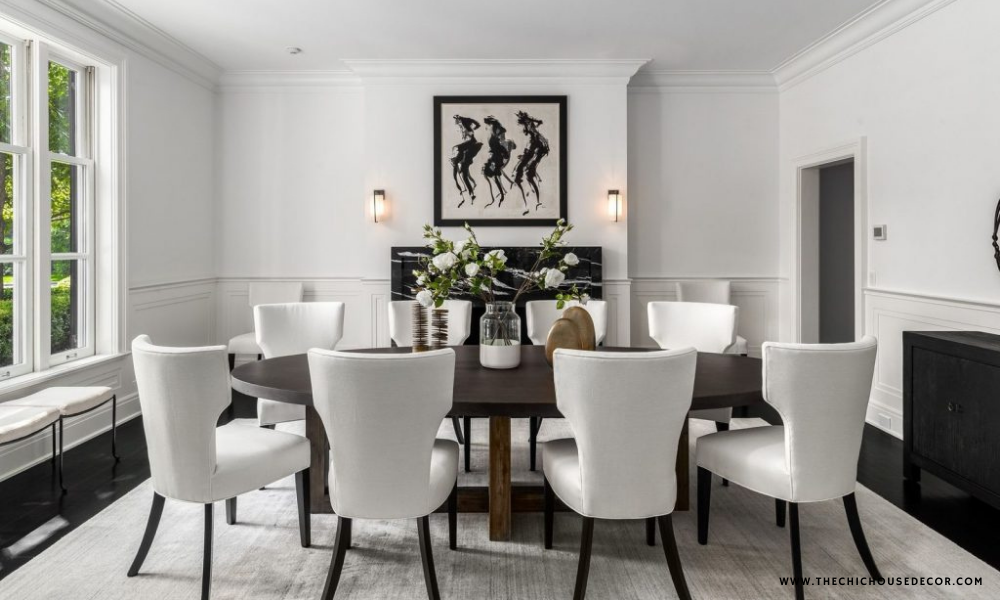 How to pick the Right Dining Chair
Dining rooms come in all shapes and sizes - casual breakfast nooks, formal dining spaces, and everything in between. But the most important element in a dining space is your chair. With so many options, there are lots of questions to answer before you pick the right one. Is it the right height for your table? Is it comfortable for the type of entertaining you do? Is the fabric durable? We're here to guide you through the process.
Size
As a rule of thumb, you want 12 inches between the top of your chair and the bottom of your table. Once you've chosen the right height for your chairs, you need to determine how many chairs can fit around your table. Leave 24 inches of room per chair. Of course for big parties, you can squeeze in a few more, but for everyday comfort, leave two feet per chair.
Comfort
Think about comfort when you're deciding. Do you like long, leisurely dinners with friends? Or perhaps you use your dining table for work? You'll want a more comfortable chair like something upholstered.
If you have a more casual space that gets a lot of wear, something wipeable makes more sense.
Fabric and Finish
Think strategically about finishes which should complement each other but not match. Use one consistent element and one contrasting element when you're mixing and matching.
For example, in this dining room, we mixed a whitewash table with a distressed oak chair. The finishes contrast in that one is light and one is dark. But they both have a rustic, weathered feel so they relate to each other.
Banquettes
If you're tight on space, a banquette can solve lots of different problems. Because they're often pressed against a wall, you can squeeze a dining area into a narrower space and take advantage of corners.
Since guests will sit closer together on a banquette rather than a chair, you can seat more people.
Mixing and Matching in an Open Floor Plan
In an open floor plan, every piece of furniture needs to relate to one another since you're seeing them all at once. But that doesn't mean they all need to match. Just have at least one coordinating element. That could be a finish, a chair style, a fabric, or a shape. Repeat that one element on all of your seating to tie open spaces together.
Extra Seating
When furnishing your dining room, plan for your everyday not a big dinner you may host once a year. It's easy to squeeze in more seating when you need, but a comfortable room that you'll use often is a better use of your space.
That extra seating you may need can be sprinkled throughout your home. Flank a console with a pair of chairs or use folding chairs when you're hosting a get-together.
Your Email Address Will Not Be Published. Required Fields Are Marked *
Subscribe to our newsletter and receive a selection of cool articles every weeks